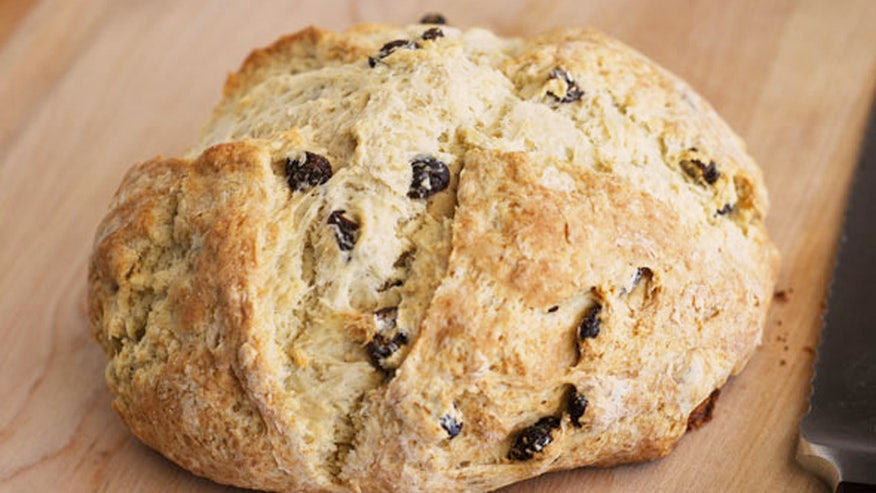 Whether you are a fan of the original or the sweeter variety, here are some tips to get you on your way to delicious Irish soda bread just in time for St. Patricks Day.
What is soda bread?
Soda bread gets its name because you use baking soda, or bread soda as it is known in Ireland, to make the bread rise. The baking soda also replaces the yeast and time spent kneading the dough. According to the Society for the Preservation of Irish Soda Bread, the traditional recipe only calls for baking soda, flour, sour milk or buttermilk, and salt. This variation of the popular St. Patricks Day food does not keep, and would need to be made fresh every couple days. The traditional Irish soda bread is far from the sweet white bread loaded with raisins that may come to mind.
White soda bread recipe
The Society for the Preservation of Irish Soda Breads has a recipe for traditional white soda bread.
But there are other variations. For brown, or wheat soda bread, use whole wheat flour. Irish-American soda bread is sweeter and contains more ingredients, including an egg, sugar and butter, and sometimes sour cream or yogurt. Raisins and caraway seeds are popular add-ins.
The Irish Heritage Club of Seattle sponsors an annual Irish Soda Bread contest. It breaks the entries into three divisions: traditional Irish soda bread, traditional brown Irish soda bread and glorified Irish soda bread. The club advises contestants not to glorify their bread to the point that it becomes a cake.
Chef Rory OConnell told Epicurious that cutting a cross on top of the bread began to help the bread bake evenly. It has since taken on other Christian and superstitious meanings, like being there to bless the bread or to drive the devil from it.
Tips
The Irish Heritage Club suggests using unbleached, fresh, locally milled flour of the soft wheat or pastry flour variety. Avoid using self-rising flour, which already contains baking powder and salt, and hard flour. It also recommends the use of a fresh box of baking soda to prevent unnecessarily dense bread. If you do not have soured or cultured milk on hand, you can made your own by adding one tablespoon of lemon juice to two cups of low-fat milk.
Read more: http://www.foxnews.com/leisure/2016/03/03/tips-for-making-best-irish-soda-bread/